It's still hat season in Denmark, which means – hat hair. Fortunately, the weather's also perfect for gif-making.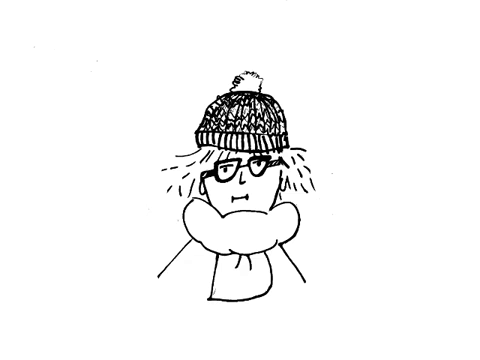 Found another morning doodle for the segment. And decided to make it green as a spring theme. I've been jumping* out of bed lately because of the sunlight outside  giving me that early spring feeling. Especially after I get a cup of coffee!
*Well, almost!
This happens every single time I get a haircut. My hairdresser is really great and she cuts my hair EXACTLY the way I tell her. And still, I always get that panicky feeling.
I always just smile and wave, but my thoughts go:
"What did you do? GLUE IT BACK ON! No, it's fine, I'm fine… It'll grow back out. I'm allright. Haha, mkay bye" *runs off*.